If you are an application developer, you've most likely felt a slight envy when speaking to your buddies who've switched to freelancing.
As a freelance developer, you can probably earn more than you would with a full-time job.
There are also many additional perks like having the liberty and flexibility to decide on your working hours.
But it's an awful idea to quit your job and start working on your own if you haven't build a stable clientele.
And to build that client base, the first thing you need is to get noticed.
Here are 7 tips that can help you to gain attention as a freelance web developer, grab a couple of projects and start growing your reputation.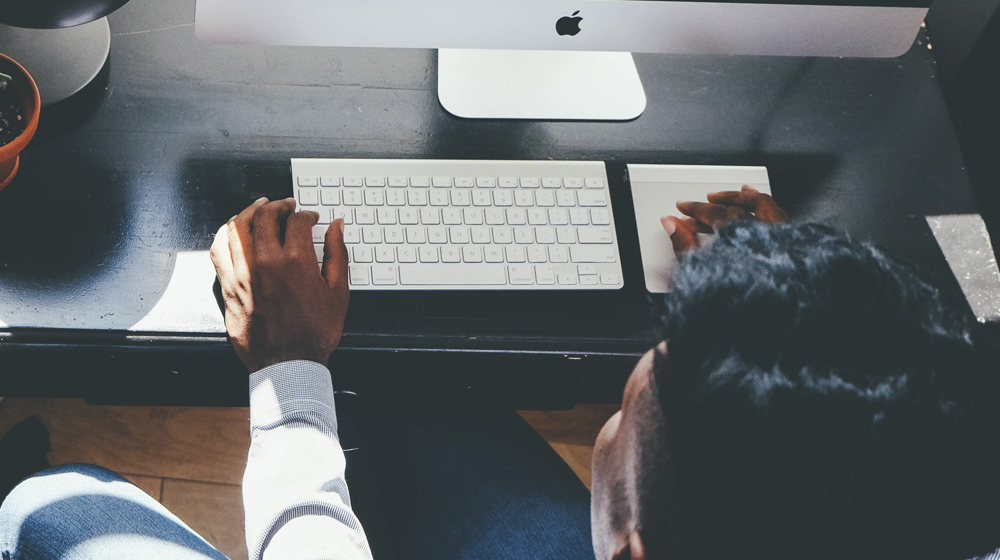 Online portfolio
An important thing that a customer is searching for in a potential freelance developer is whether or not you'll be able to deliver. If you are a newcomer to freelancing, there is a 90% chance you'll lose out on projects to some more experienced freelancers. In the end, customers are spending lots of money on their projects, and they want every cent to count.
From time to time, though, a potential client doesn't just pick the most experience freelancer, but rather spends some time to examine the profiles of other freelancers who provide the same types of services at a lower rate.
That's when you have an opportunity to convince the customer that you're worth a try.
To create a great impression, you will need a convincing portfolio.
By portfolio, I don't mean one with many different flashy graphics and complex design. Good portfolios make use of simple design and showcase the best work you have. In case you have previously worked on some big projects, you should set up some screenshots along with a description of the project.
Don't brag too much, keep it brief and clear.
The following guidelines include some additional details you can use while making your portfolio.
Work for free
Beginning freelancers face a difficult dilemma: To get projects, you need a reputation that is based on your previous work. But the thing is. you're beginning from zero, you've got no projects and no reputation.
How do you begin working on your reputation?
If you find yourself in this position, your primary objective ought to be building your reputation, instead of getting paid. This should help you gain some experience, make new contacts and start building your portfolio.
But how to get a "charity project"? Here are a few effective approaches:
Contact some startup companies-preferably ones that are not associated with the software  – and offer to make a website or write some software for them. Since they're not in the software business, the chances are they'll welcome the services you provide.
Look for local organizations that are searching software development services like the ones you offer.
Talk with your friends and family. Nowadays, every small company goes online. Your network of social contacts is likely to help you get in touch with someone searching for your services.
Make a nicely designed business e-card containing your name and email it to your contacts. Inform them that you are offering your freelance services at a discounted price for a limited time period.
Get testimonials, then show them off
When it comes to getting a job, recommendations play a significant role.  You're more likely to hire a car technician recommended by your friend than some random technician you saw in a newspaper advertisement.
Testimonials can provide a significant boost to your reputation as a freelance developer. Once you develop a project and get it don3e, try to obtain a testimonial from your client.
When you are adding testimonials to your portfolio, make sure to add your client's name and the name of his company. It is important, particularly if your future clients have heard of the companies listed in your portfolio.
All testimonials aren't equal. Detailed, results-focused testimonials leave a long-lasting impression and are far more effective than a vague praise.
Whenever you contact clients for testimonials, ask them for a specific, factual feedback.
Here's one particular testimonial that's excessively vague:
"Working with XYZ was really a great experience."
And here's one that's more concrete:
"XYX helped us to improve our profit by 30% this quarter. "
Testimonials could be crucial for freelancers, so remember to incorporate testimonials obtained through charity projects in your portfolio.
Publish articles/tutorials on other sites
The easiest method to gain authority in your field is through writing.
I did not realize it when I began working, but writing AngularJS tutorials for SitePoint would later help me to get my first freelance project. Writing and submitting articles or tutorials for various website such as SitePoint can provide you with lots of exposure. The best thing is, you even get financially compensated for this kind of work.
Once you've written and published some articles, you should include links that lead to them in your online portfolio.
Market yourself
Marketing plays a huge role with regards to landing projects. You have to make yourself known in places where you are likely to find your future clients.
There are various opportunities to meet clients,  both offline and online, and you ought to have a plan for both.
When meeting a potential client personally, you should keep a casual and friendly tone. A client is more likely to hire you if you're able to easily interact with her or him personally, so try not to be excessively formal.
In case the person doesn't appear to be interested in working with you at this time, try to transition the conversation into a personal chat. Try to get to know them a bit better and maintain a friendly relationship.
Blogging is a tool that enables you to build your online presence. Start a blog regarding your specialization and showcase your very best work samples.
You could also participate in online discussions associated with your specialization. A good way to start is by interacting with other people by answering questions on forums and sites such as StackOverflow.
Attend meetups
The social connection might have a drastic effect on your job growth. The more connected you are, the greater your chances will be to get projects.
But how to get more connected?
While social networks could be a terrific way to communicate with people and make new connections, I recommend that you simply start the old-fashioned way. Have a leisure talk to someone over a cup of coffee. It will help you understand each other much better, also it can also help you to leave a long-lasting impression.
Attending technical meetups is yet another excellent method for communication and self-promotion. Meetups will give you an opportunity to share information and experience, in addition to learning something entirely new from fellow attendees.
Work on open source projects
Even though many customers do not have an application development background, some of them do. These customers prefer freelancers with a quality experience. Focusing on an open source project is a superb method to establish your credibility with clients like these.
Working on open source projects will grant you an advantage over other freelancers. What's even better – it's something that's fairly easy to accomplish, although it may seem a bit confusing at the beginning.
Here's a few tips:
Search for projects which are relatively young but appear to be gaining recognition and popularity. Newer projects have fewer lines of code and less complexity comparing to old projects.
Once you've selected a particular project you want to start working on, examine the project's issues list, then choose a small bug and then try to fix it.
Or start a new project by yourself. Build a hobby project or utility and publish it on GitHub. Should your project grab attention among other developers, they will request additional features or updates. It will help your project to grow and evolve.
Don't forget to mention your open source achievements in your online portfolio!
Success creates more success
To achieve success carrier as a freelancer, you'll need skill and expertise, along with great portfolio and a strong network. Fortunately, you can start building your carrier without these assets and develop them over time.
Along the way, you should look for different methods to transform your successes into lasting advantages that will help you to get more business opportunities in the future.
Have you ever tried freelancing? Share your very best tips within the comments!